Logbook Servicing
When buying a new vehicle, the warranty that comes with it protects you the owner from surprise expenses incurred by faults with the vehicle's manufacture. To keep your warranty going as long as possible, you will need to have your vehicle brought to a reputable workshop for regularly scheduled servicing.
We can provide logbook servicing for all makes and models of petrol and diesel powered vehicles, giving you both advanced warning of any developing mechanical issues, and the peace of mind of an intact warranty.
Contact us today!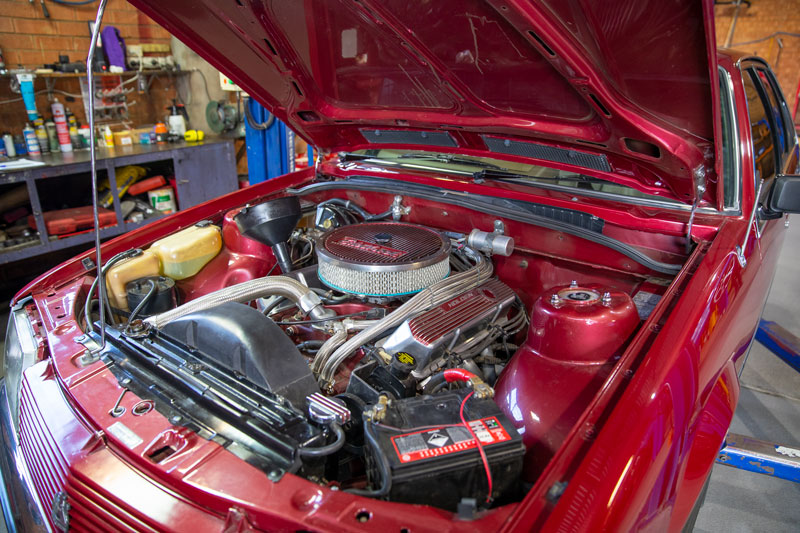 Vehicle Inspections
To keep your vehicle registered for use on the road, it's required that you take your vehicle to an Authorised Inspection Station for a vehicle safety check.
The team at Applied Mechanical Repairs can conduct this safety check for you, and send the findings directly to Roads & Maritime Services in an e-Safety Check to fast-track your vehicle's registration.
Contact us today!
Brake Repairs
Your vehicle's brakes are your most important safety feature, often making the difference between an emergency stop and an expensive trip to the smash repairer. Your brakes will wear out over time, making regular checks of your brakes' effectiveness important to your safety behind the wheel.
We provide customers with a comprehensive range of brake repairs and services, from checks of your brake lines for faults that may hamper your stopping power to a range of replacement brake pads, discs and drums.
Contact us today!
Steering & Suspension
Your vehicle's steering and suspension systems can be compromised by wear and tear, resulting in body roll, play in the steering wheel, and other symptoms that affect your vehicle's handling and ride comfort.
We can provide replacement car springs, shock absorbers and bushes to keep your suspension responsive, as well as conduct repairs to your power steering system to ensure your vehicle tracks smoothly on the road.
Contact us today!
Clutch & Transmission
Your vehicle's transmission is a piece of precision engineering, and problems here can quickly deteriorate into expensive repairs if not found sooner rather than later.
We can conduct servicing and repairs for all makes and models of transmission, including replacement manual and automatic transmission units.
Contact us today!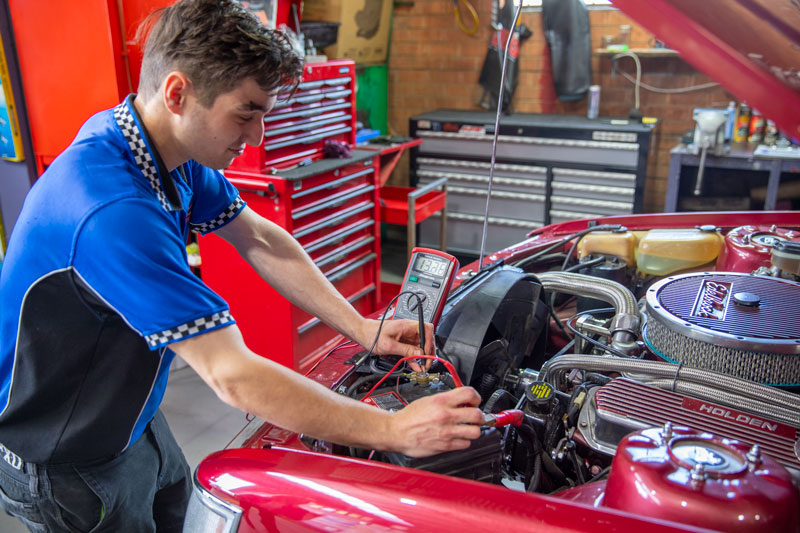 Auto Electrical
As newer vehicles' electrical systems become more and more sophisticated, care needs to be taken to ensure it has the network of wiring and power required to keep your vehicle's onboard systems running smoothly.
We can test and replace your vehicle's battery, alternator and starter motor, amongst other electrical repairs as required.
Contact us today!
Other Services
We provide a range of other services, including:
local area pick-up and drop-off
preventative servicing programs
and much more
Contact us today!